When it comes to spirit sales, bartenders are the driving force, they're the influencers leading the innovation and challenging brands to come up with new and exciting products. So it makes sense that we want to know what the bartenders think. CLASS magazine, one of the drinks industry's leading trade magazines has got a panel of judges made up of some of the most renowned names in the UK bar industry to give the winning spirits an endorsement from the most influential members of the global drinks industry.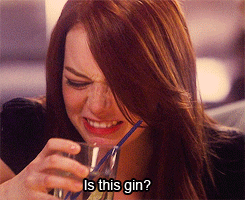 Gin
Let's start with the spirit du jour… the juniper juice, the winning white spirits, Britain's leading liquid. With fifty million bottles and over £1bn in sales last year - it's no secret that gin is the spirit of the moment and brands are going above and beyond to ensure they're a contender for the limited backbar space.
Taking top spot is Portobello Road Gin with a gold medal for taste (41), value (41) and design (46). Created in West London by restaurant & bar operators Jake Burger, Ged Feltham & Tom Coates, this classic London dry was born on a whim but quickly became a bartender favourite (obviously) - the panel particularly commented that at its reasonable price but 42% ABV and delicious juniper-forward taste, it represented excellent value for money.
Followed closely by That Boutique-y Gin Company's Moonshot Gin (which is made with botanicals that were sent into space and a moon rock as a botanical) which impressed in taste (46) & value (46), winning gold in both, but bronze (26) for design and Hayman's Gin which won a gold (43) for value, silver for taste (40) and bronze (30) for design.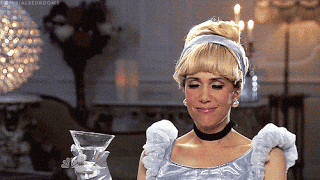 Vodka
Poor old vodka - its reputation took somewhat of a beating in the late 90s but the category does see to be enjoying the beginnings of a resurgence, with some premium brands transforming the spirit for the modern drinker. CLASS magazine point out that the winners in this category all have a few selling points in common like "single location, terror, terrain choose and vintages - replacing multiple distillations, filtration and misrepresentation."
Sitting pretty in first place is Ramsbury Single Estate Vodka with the field to bottle approach winning them gold in taste, value and design - judges said it offered "real flavour, complexity and lingered on the palate".
However chomping at its coat tails is Bimber English Barley Vodka - which, actually beat Ramsbury in taste and value (45 & 50 respectively vs. Ramsbury's 45 & 46) but was let down by a silver (35) in design. In third place is U'Luvka Vodka, a revival of the much celebrated Polish Royal Vodka from the late 16th century which won gold in taste (42) & value (43) and silver in design (40).
You can find out more about the CLASS Bartender Brand Awards by grabbing a copy of the magazine here.