It's our beloved Queen's birthday this weekend, and with the sun out bright and beaming - we're wondering just how she'll celebrate turning the ripe old age of 92 and which members of the royal family will be drinking what...
It's well documented that she enjoys a drink or two (yas Queen), and is very much a creature of habit. Apparently every day just before lunch she enjoys a glass of gin & Dubonnet (a type of sweet, red vermouth) with a slice of lemon - with the pips removed, of course. She's also partial to a couple of glasses of wine & champagne throughout the day and it has been calculated that she usually enjoys just over six units a day - which would technically make Her Majesty a binge drinker by our government's standards.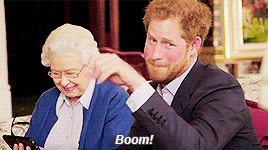 The Duchess of Cornwall also partakes in a regular gin, but she takes hers with tonic. It's rumoured that after she finally had a conversation with Prince William about her relationship with Prince Charles, she exited the 30-minute meeting and announced: "I need a gin and tonic" - quite Camilla, quite.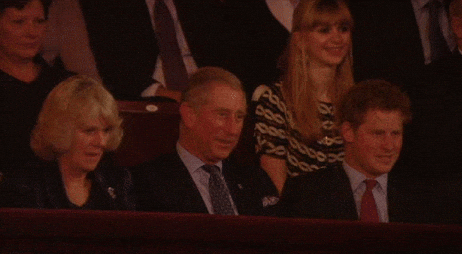 William and Kate tend to be slightly more extravagant imbibers - it's been reported that Will's favourite tipple is one from a favourite haunt of his, Mahiki - the iconic (and extremely instagrammable) Treasure Chest. At £135 a pop, it's made with brandy and peach liqueur, topped with a bottle of Champagne - all served in a wooden chest. We wouldn't expect anything less from the heir to the Crown. Kate's favourite is a signature from one of Prince Harry's regular hangouts, the bourgeoisie Boujis. Called 'Crack Baby', it's made with vodka, raspberry liqueur, passion fruit and champagne. I bet she'll be craving one of those as soon baby No.03 makes an appearance but for now we're betting she's sticking with non-alcoholic spirit, Seedlip.
It's no secret that party boy Prince Harry loves a drink - no judging, don't we all. Apparently, his tipple of choice is premium vodka brand, owned by P Diddy, Ciroc - and he drinks it with Red Bull (although we're sure Diddy would consider that sacrilege!). Meghan, on the other hand, has more in common with Her Majesty - her favourite cocktail is a Negroni (a very similar drink to The Queen's gin & Dubonnet) or a spicy tequila cocktail - a girl after my own heart!