It's a universal fact: Dads are pretty great. Sure, they have their flaws, but this Father's Day we're arguing that your Dad deserves a drink – whether it's because he put you first, put up your shelves or put up with your stupid behaviour: say thanks with an excellent bottle of booze.
To help you decide on the perfect tipple for your Pa, we've taken inspiration from some of the greatest & most memorable Dads from the big (or small) screen. So, whether your Father is a Don Draper, a Phil Dunphy or a Ned Stark, gift him something great this Sunday 17th June.
1. Don Draper - Mad Men
Dad Skills: Being inspiring, wants to give his kids the opportunities that he never had, can handle a stiff drink.
Sure, Don probably isn't going to be getting any #1 Dad mugs anytime soon, but we can't blame him for living a lie when it gives his children the life that he always wanted. Don never had much of anything - apart from a strong jawline and an affinity for looking good in a suit - so who are we to tell him to give it all up? Yes, he's a businessman first and foremost, but it's his love for his family that really drives him (and probably more often, breaks him).
So if, like Don, your Dad is a slick businessman with a pension for stiff drinks, we recommend getting him something that takes his mind off of work for a bit. Keep it 1950's with the music-inspired Jack Daniels Sinatra Select, or why not get him two gifts for the price of one with our brand new Courvoisier VS? Every bottle comes with a pair limited edition cufflinks - perfect for the man who lives and dies by the suit.
2. Phil Dunphy - Modern Family
Dad Skills: Finding the fun in everything, making up weird sayings, bonding with his kids by making equally questionable decisions...
Not many Dads make as much of a concerted effort to stay (hilariously) in the loop of their children's life as Phil. A Dad who arguably tries just little too hard to be cool - with a love of hip-hop, abbreviating in texts (WTF = 'Why The Face?') and knowing all the dance moves to High School Musical - Phil is endearing because he isn't really like other dads: he was a pro cheerleader at college, but he loves NFL; he's a big kid around the home but is great at his job; he's fiercely protective of his kids and stopping them making bad choices, but then he does things like buy an alpaca because he's "bad at making decisions under pressure"...
If, like Phil, your Dad is a bit of a big kid, make sure to get gifts as quirky as him. Stuff like the seriously cool Crystal Head Vodka, spooky Overhoof rum, or (much like the man himself) Captain Banter (Limited Edition Captain Morgan).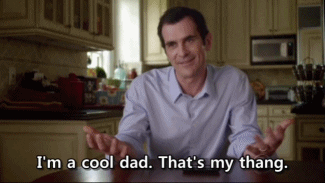 3. Indiana Jones
Dad Skills: Risk-taking, being a bit cool, rocking a leather jacket and a sweet hat.
Indiana is a no-nonsense, strong and silent kinda guy who whipped his way through many an obstacle - and he looks great in a hat. Sure, he wasn't around as much as he should have been for his son, Mutt but he quickly understands that the greatest treasure isn't at the bottom of an ancient tomb, it's right there in your family.
For Dads who like a bit of adventure, The Lakes Gin Explorer Edition should be exactly what they're looking for. The Lakes Gin Explorer Edition is the perfect choice for any wannabe treasure hunter, and the Kraken Rum Gift Set incase he fances wrangling a beast or two.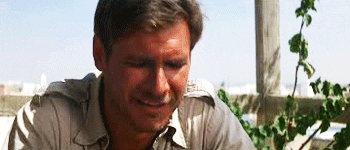 4. Walter White - Breaking Bad
Dad Skills: hmmmm...
Whilst Breaking Bad is a show 'technically' about a father, one who got involved in the drug trade in the first place to provide for his family, we sure don't see a lot of fathering going on. Memorable as a TV Dad for the wrong reasons, when a mild-mannered school teacher and family man becomes a ruthless criminal mastermind and murderer he's hardly role-model material.
In "Phoenix," Walt holds his infant daughter in one arm as he peels back insulation with the other, revealing stacks upon stacks of cash, piled up inside the walls of their house. "See what your daddy did for you?" he coos. What certainly started with noble origins - the idea of providing for your family when you've gone - kind of ended disastrously.
So your Dad is not a meth-making maniac, but if he likes a little experimentation (albeit on the safe and legal side) gift Copperhead's Gin Alchemist pack or The Alkkemist Gin.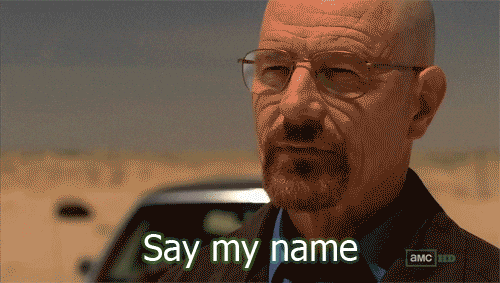 5. Thomas Shelby - Peaky Blinders
Dad Skills: Trying to protect his family from his life, being Father to his family and GodFather to 'the family'.
Another controversial inclusion, but as both a doting Father to new-born child, Charles, and a Father figure of the largest organised crime family in Birmingham, Thomas Shelby ruled two distinct households. And whilst he ruled the criminal underworld with an iron fist, all he wants for his child is the knowledge that he is safe.
But how do I know if my Dad is a criminal underworld kingpin? Well, if he's anything like Thomas, he'll always be up to something, he's the ultimate gangster with great style - all the girls want him and all the guys want to be him. He's a self-made man who doesn't take no from anybody, know's what he likes, and (usually) likes what he knows.
So what do you buy for a Dad who's the ultimate kingpin? How about some brand new Dead Rabbit Irish Whiskey (the second sauciest thing to come out of Ireland after Shelby himself), the striking Irish gin, Gunpowder and obviously a bottle of Peaky Blinder Whiskey (a good measure for good measure).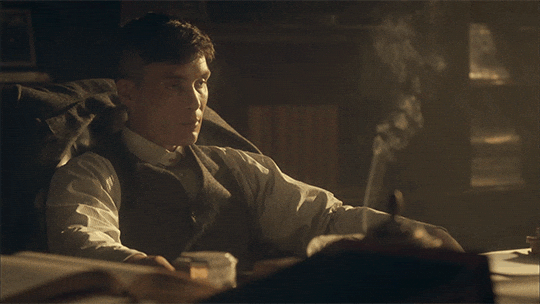 6. The Earl of Grantham - Downton Abbey
Dad Skills: Stiff-upper-lip, delivering earthly wisdom.
The Earl of Grantham is the patriarch of his family and he rules with an iron fist & a Cartier watch. More than anything, he enjoys an expensive tipple (when he's finished following his suspectly-named dog around the grounds of the estate and arguing with you about the pigs...).
If you're Dad fancies himself as a bit of connoisseur (or just fancies himself) then make sure to get him a drink that matches his mature palate. We think that a bottle of Laurent Perrier La Cuvée Brut (Champagne, darling), some Aviation Gin (to sip with the 'clebs), or for the very modern aristocrat - a bottle of new world Whiskey that's rocking the tradition boat.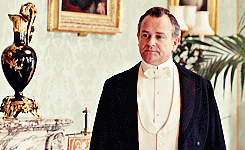 7. Ned Stark - Game of Thrones
Dad Skills: Family values of honour, discipline, respect, plus wielding a sword, passing council and doing the best for his family.
Ned Stark was a far from perfect Father. But he tried. He was a loving and laid-back Dad, letting his young children be who they wanted to be. He allowed Jon to go the wall, secured Arya the means to learn swordplay rather than force her to be a 'lady', did his best to instil honour in Robb, and agreed to a dream marriage for Sansa.
But look at how that all turned out… But being a Dad means letting your children make mistakes, and prepare them for the big bad world. Which Ned did, or at least, tried to. And we do like a trier. Plus, he was pretty badass, chopping off heads, chowing down on meat and bracing the cold of the North.